Heart Talk Networking & Connecting Private Event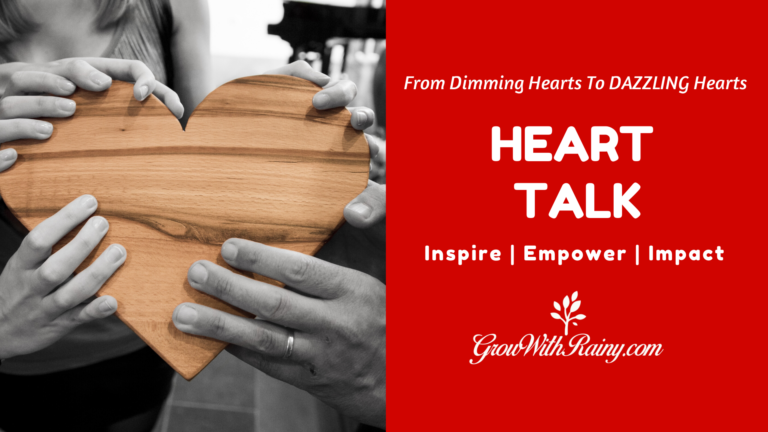 Every 2nd Wednesday of the month , 7.30pm – 10 pm [ Offline, Singapore ]
An evening of Inspiration, Empowerment, Impact.
If you believe that Who You Are Makes A Difference, do join us.
(This is a private event for like-minded people. Access to the event is by invitation only. If you are interested to join us, please email me for more information on how to join)
At HEART TALK, we seek to connect, encourage and empower one another with our life stories, our struggles, our triumph and everything that makes us human.
If you are looking for a touch and go networking, Heart Talk is NOT for you.
But if you are looking to connect with people on a deeper level, build meaningful relationship over a meaningful conversation beyond the surface, Heart Talk is for you.
Are you ready to network and connect from your heart?
Check Out Our Coaching & Training Programs