How Do You Choose The Right Life Transformation Coach?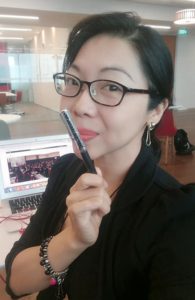 Perhaps you are searching for the right life transformation coach and you have met and even spoken to some of them. But because you have never 'shopped' for a life transformation coach in Singapore, you couldn't make up your mind.
I believe these 3 questions can guide you in your decision making.
1. What does a life transformation coach do?
First of all, let's get clear on the role of a life transformation coach. A life transformation coach works on your internal processes that emphasise on 'your being' rather than 'your doing'. What it means is, it is not what you do. It is Who You Are.
Depending on your personal agenda, the majority of the time and effort spend during your coaching journey will be focused on building yourself up, so you can be an upgraded version of yourself, allowing you to solve bigger problems and take on bigger roles in your professional and personal life. When you transform yourself, you transform your life.
2. What are the criteria to look out for?
There are many life transformation coaches in Singapore. Here are some criteria to guide you in your search.
How long has the coach been practicing coaching? Coaching is a skill set that is acquired through hours of practice. It is not something that can be acquired just by reading books, watching videos and taking some paper certifications.
Does this coach have a life experience that demonstrates him or her overcome the challenges that you want to overcome and is he or her walking the talk? You may not need a coach who has experience in overcoming emotional turbulence or life setbacks, but a coach who has such experience personally would have more empathy and be able to relate with you better, inspiring you towards achieving your goals.
I have met coaches who have many paper credentials and don't even know the difference between teaching and coaching. I've also met coaches who do not have paper qualifications but are highly effective in drawing out the answers from their coachee and creating enlightening, light-bulb moments. Essentially, your coaching experience and results boil down to the coach's skill set, not the paper.
You can request for a one time coaching to experience if the coach is effective.
Your comfort level to feel safe and able to open up to your potential coach
Coach-Coachee relationship is very personal and intimate. It doesn't matter if the coach has all the credentials and skillset. If internally you don't feel safe speaking to the coach, then he or she is probably not the right one for you.
3. Does location matter?
It depends on your situation. As a life transformation coach in Singapore, I've been coaching remotely online as well as closely offline. Many of my clients who are busy professionals and business owners travel a lot and are often strapped for time. Hence, location is no longer a problem when they can get coaching remotely.
However, if you prefer to have an offline face to face coaching, then finding a coach nearby your area would work better for you.
If you are looking for a life transformation coach in Singapore, let's connect and find out if we are a great fit for each other.
https://growwithrainy.com/coaching-with-rainy/