Six Signs You Don't Need A Life Coach
Do you really need a life coach?
If you have been exposed to the personal development world, you would have known that many of the most successful people have worked with a coach – Oprah Winfrey, Barack Obama, Leonardo DiCaprio, Lisa Nichols etc to name a few. 
"Successful people ask for help" 
~ Camille Preston, Fortune
But not everyone needs a life coach. 
In fact, what is a life coach?
I used to think that a life coach is someone whose life is better than you, or who is superior to you to tell you what to do.  
Is that what you think too? Well, I was wrong. 
Having been coached and having been coaching people, I've learned that – A life coach is a specialist trained to help you create change in your life, by helping you dive within in your personal quest, equipping you with mindset shifts and multiple perspectives so you can discover the hidden resources that lie underneath. Which means, allowing you to make better decisions that could get you what you want in life. 
A coach guides you to get from where you are to where you want to be, just like a GPS that helps to point you in the direction that you want to go and helps you get there faster and easier.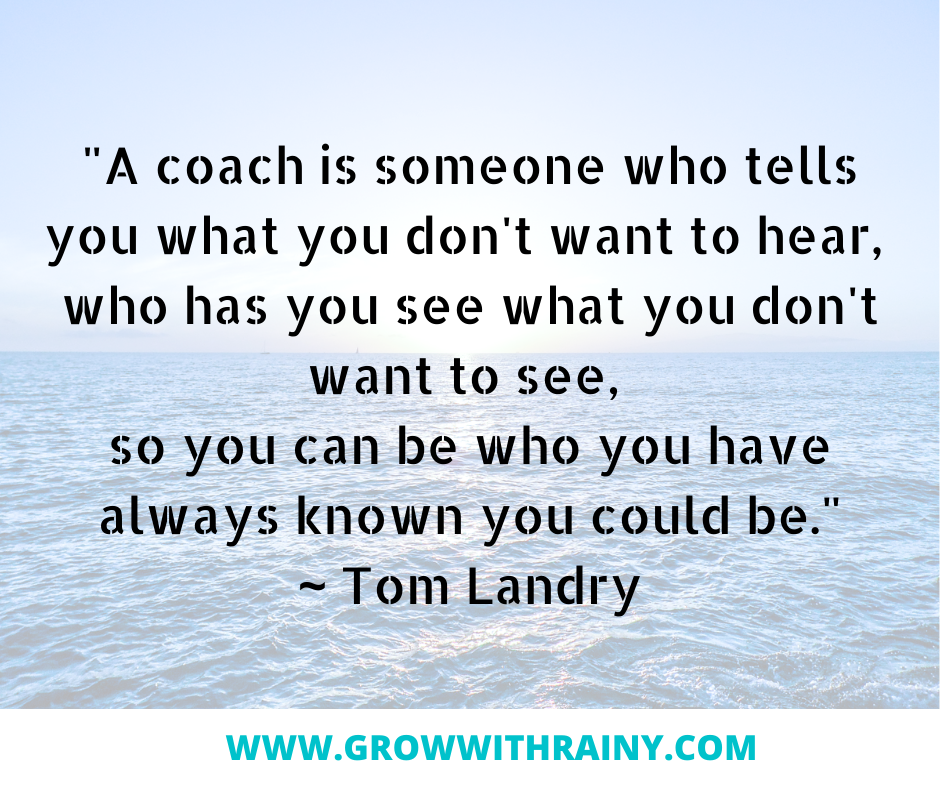 Perhaps you have been told that you need a life coach. Or you have been wondering if you need a life coach. Well, you are not alone.
So here are some of the indicators that you don't need a life coach:
1. YOU ARE CRYSTAL CLEAR OF YOUR LIFE DIRECTION
Most people who choose to work with a life coach were seeking clarities in their life. Often they feel lost, confused, stuck, or even stagnant in their personal and professional life and they are looking for a way out.
Life coaches are great at helping people finding their way. So if you are not feeling lost or stuck, you probably don't need a life coach.
2. YOU DON'T HAVE SELF-DESTRUCTIVE HABITS
A client of mine often finds himself pulling a break whenever he is near success. Every time when he is offered an opportunity to grow in his corporate ladder, he would convince himself that he is not good enough for the position and he would back out.
Another client has a pattern of not completing what she has started, even when there is only 10% of the work to complete. She would then jump on to the next project and repeat the same patterns.
These people often move one step forward and two steps backward – we call these self-sabotaging patterns, and often it is unconscious.
Do you know anyone like them?
Working with a life coach can help people to increase their self-awareness, allowing them to make better decisions and get out of self-destructive habits. Which means, stopping them from sabotaging their success.
So if you don't have self-destructive habits, you don't need a life coach.
3. YOU ARE NOT GOING THROUGH A SETBACK / MAJOR TRANSITION
Are you about to make a major career transition or to pursue your new aspirations?
Are you experiencing a setback in your business or you lost your job?
Are you starting a new chapter of your life, walking out of a relationship, or did you just lose your loved ones?
Navigating through change can be challenging for most people because of the uncertainties ahead. Often it takes a toll on their confidence. Working with a good life coach can make it easier and faster to get back up, rebuild confidence, and rewrite the chapters intentionally. Which means, enabling people to live their life by design, not by default.
If you are not facing a major transition, you probably don't need a life coach.
4. YOU HAVE ABSOLUTE CONFIDENCE AND SELF-BELIEVE THAT YOU ARE GOOD ENOUGH
Have you heard of the not good enough syndrome? Many people struggle with 'not good enough' syndrome – also known as the imposter syndrome.
No matter how much proof of their success and accomplishments, no matter how much compliments and praise they receive from the external world, they always feel that they are not good enough.
They hold ridiculously high standards and as a result, there is always something that they could have done better and should have done better or could have done more.
They often find themselves fighting with their inner critics, wasting their time in over-thinking. It takes away their power, making them feel lousy, and stops them from achieving greater success.
One of my clients, senior management in his mid-40s, came to me after wasting away in self-doubts for one year. He told me that he wants to pursue his calling to become an executive coach, but the dream is so big that it freaks him out.
Do you know anyone who is like that?
So if you don't have the not good enough syndrome eating away your life, you don't need a life coach.
5. YOU DON'T HAVE FEARS THAT STOPS YOU FROM ACHIEVING YOUR GOALS
At a different point in our lives, we face challenges that bring out our fears and stop us from taking action. Most people choose to work with a life coach to help them overcome fears and boost self-confidence.
A good life coach creates a safe space for people to navigate their fears, holding them step-by-step in their journey, empowering them to take risks while feeling safe and certain. As a result, they are able to move forward constantly.
If this doesn't sound like what you are looking for, then you surely don't need a life coach.
6. YOU HAVE TOTAL FOCUS AND EFFECTIVE TIME MANAGEMENT SKILLS
Are you constantly driven, have laser focus, and strong discipline? If the answer is yes, it is clear that you don't need a life coach.
Most people choose to work with a life coach because they want to create a clear vision and actionable plans that they can follow through with. They also want to be held accountable if they are not making the progress or creating the results that they want.
SUMMARY
By now, you may already be aware of whether or not you need a life coach.
If this article has been useful to you, please Like, Comment, and Share it.
You never know who is searching for a helping hand, right?
In Authenticity & Courage,
I'm Rainy the Rainmaker – Making You Rain Your Power!